On Site Instant Photo Printing
Immediate Photo Quality Images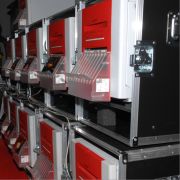 We are all living in a "want it now" society and this particually relevant to photography.
It's no suprise that theme parks and major attractions offer this instant service the moment you alight from the ride or attraction.
As guests try to capture the moment on their own mobile phones or cameras, but often fail to get the image they want, this strengthens the requirement for professional event photography with instant on-site printing.
The value of this service is often percieved to be much greater than it's actual cost and is always a welcome addition to an event.
The Ideal compliment to any Event
Photography is ideal service to offer at an event because is has always been popular, in recent years the advent of cheap digital cameras and camera phones has only strengthed this interest.
We are able to produce images within seconds and are able to provide a variety of products from Photographs in sizes from 6x4in upto 12x8in as well as coasters, keyrings, mugs, t-shirts and much more.
We are also able to offer instant branding to your image, magazine style covers to suit your event, quality mounts and much more, contact us for more information.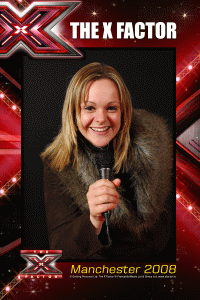 Branding the Photographs
We can also brand the photos, as they are printed with your logo or event details.
Branding can be turned on or off and all images are saved without the overprinting to allow you to use the original files later if required.
We can also supply specialist photo mounts and/or frames in a variety of sizes, colours or even have them specially designed for your event.

Instant Personalised Magazine Front Covers
Why not have your face or clients image on the front cover of a magazine!. This is always very popular with people and makes for a great memory of an event.
We can either use your existing artwork or we can create it for you to suit your event or requirements.
As with all our on-site printing it is instantly printed for the subject to take away with them within seconds of having the photo taken.