Our Event Photography Experience
Our Experience
Event Insight is owned by System Insight (est. 1991) who are the Uk's no 1 Event photography specialists who provide equipment, training and solutions to Event Photographers throughout the Uk and Worldwide.
Some of the companies we haved work with the include: BT, British Airways, Microsoft, Nokia, and Top Uk Agencies to name but a few.
We have worked at a number of venues including: Old Trafford, O2 Arena, Isle of Wight Festival, Natural History Museum, Top London Hotels, Earls Court, Olympia. MGM Grand - Las Vegas and many more...


The Brit Awards: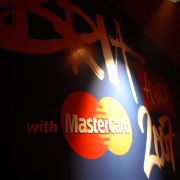 In February 2007 we were called upon to provide an event photography solution for the after show party at the Brit Awards, our solution used a dozen wireless Nikon cameras and three Mitsubishi IT5000 systems connected to ten Mitsubishi CP9550DW-S printers and we produced over 2,500 images in under four hours.
X Factor Auditions:


In April 2008 our skills were again put to the test and our team of eleven members of staff with three different studios locations together with a total of 14 printers and 5 x IT5000 systems coped with the large crouds.
Photos were branded with the X-Factor logo and were delivered to the customers within seconds. The photobus was also in attendance to provide the total event solution.

Having worked with these guys it's easy to see why they are the Uk's No 1 Event Photography Specialists - Giles Harridge - www.gettingpersonal.co.uk
Isle of Wight Festival:



In June 2008 we worked in partnership with Microsoft at the Isle of Wight Festival. Working on the BT Stand we offered free photographs for all visitors of the festival.
The theme for the photographic solution was 'A Rock Star' so we set up two studios with props such as guitars, wigs and microphones and ensured every customer enjoyed themselves.
We also set up 2 x IT5000 systems with 4 printers working continuously over the weekend. In total we photographed 1065 groups and individuals and printed over 4,000 prints.
All photographs were branded with the Microsoft and BT Vision Logo. We also offered an email capture software for microsoft, where all customers who recieved a print were able to get a high resolution image email across to them aswell.

The success of the project was partly due to a new supplier that provided their event photography expertise. System Insight have a great team and all the equipment to ensure a project is a success. We as a team would therefore like to highly recommend them for any future event photography venture - Michael Curds
World of Heros Conference - Las Vegas

Also in June 2008 we were asked to cover the printing solution for a Conference in Las Vegas called 'World of Heros'. We were given only 1 week to organise all of our equipment, staffing and supply enough media for up to 8,000 prints.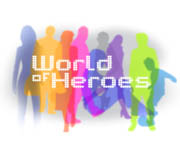 This Conference was held in many locations within the MGM Grand Hotel, therefore, we had to be very flexible in our working method. One of the locations was in Studio 54 where we offered free photographs to all 3,000 guests. Using wireless transmitters we were able to recieve and print all images with branding and in the customers hand within minutes of the picture being taken.
On the last night, there was a big event with 3,000 guests, look-a-likes, singers, Neil Armstrong, Show Girls, Violinists and many more. All proceeds from selling the pictures were given to the charity 'Unicef' so printing the images as quickly as possible was important. Despite many technical issues we had to overcome, the printing solution worked very well and guests were very happy with the outcome.
Funday - London City Airport - Working with British Airways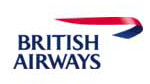 In July 08, we were asked to work alongside British Airways at the London City Airport Funday.

On the day British Airways were giving visitors the opportunity to come on a plane, sit in the cockpit and meet the captain. We had 2 photographers taking pictures of visitors, one was in the cockpit and the other was taking pictures outside with a flight attendent.

The photobus was parked next to the plane and proved to be very popular with visitors.

About Us:
We believe that System Insight's experience and knowledge is unsurpassed within the industry and members of the team are often relied upon by major manufacturers to speak at conferences and exhibitions on the subject of event photography. We have also given talks and seminars for Nikon at Nikon Solutions, the SWPP at their annual Conference and Focus on Imaging at the NEC.
Contrary to believe and unlike other photographic disciplines, event photography has its own set of problems, and methods often resulting in a completely different workflow than conventional photography.
We have also had a number of articles published about our experience of event photography, instant printing our training courses and our workflow.
We specialise in Instant Photo Printing using the latest digital printing technology and wireless technology with the ability to capture large numbers of images and print them almost instantly, by using our very own in-house designed systems you can be assured that the job gets professionally.
Digital quality photos are produced within a few seconds of being taken which ensure the subject gets their very own images without delay.
We are capable of dealing with events from only 50 people to events with over 5,000.