Event Photography Training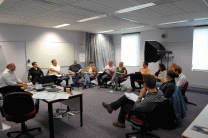 If you are looking to get into Event Photography and you want a good starting point to get into this interesting area of photography then you have come to the right place.
It takes a certain person to be able to successfully embrace this discipline and having attended our training course you may be eligible to work on our team providing event photography services throughout the Uk
We provide a monthly training course near our offices just north of Southampton and cover all aspects and most workflow scenarios our course is not aimed at the photography element of event photography as most photographers are all ready well versed in the actual photography, but covers the important aspects of event photography that are usually overlooked by conventional photographers.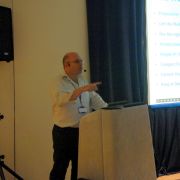 We have trained many photographers in the art of event photography and always recieve excellent reviews on our courses.
We believe that System Insight's experience and knowledge is unsurpassed within the industry and members of the team are often relied upon by major manufacturers to speak at conferences and exhibitions on the subject of event photography. We have also given talks and seminars for Nikon at Nikon Solutions, the SWPP at their annual Conference and Focus on Imaging at the NEC.